Hair systems for men near me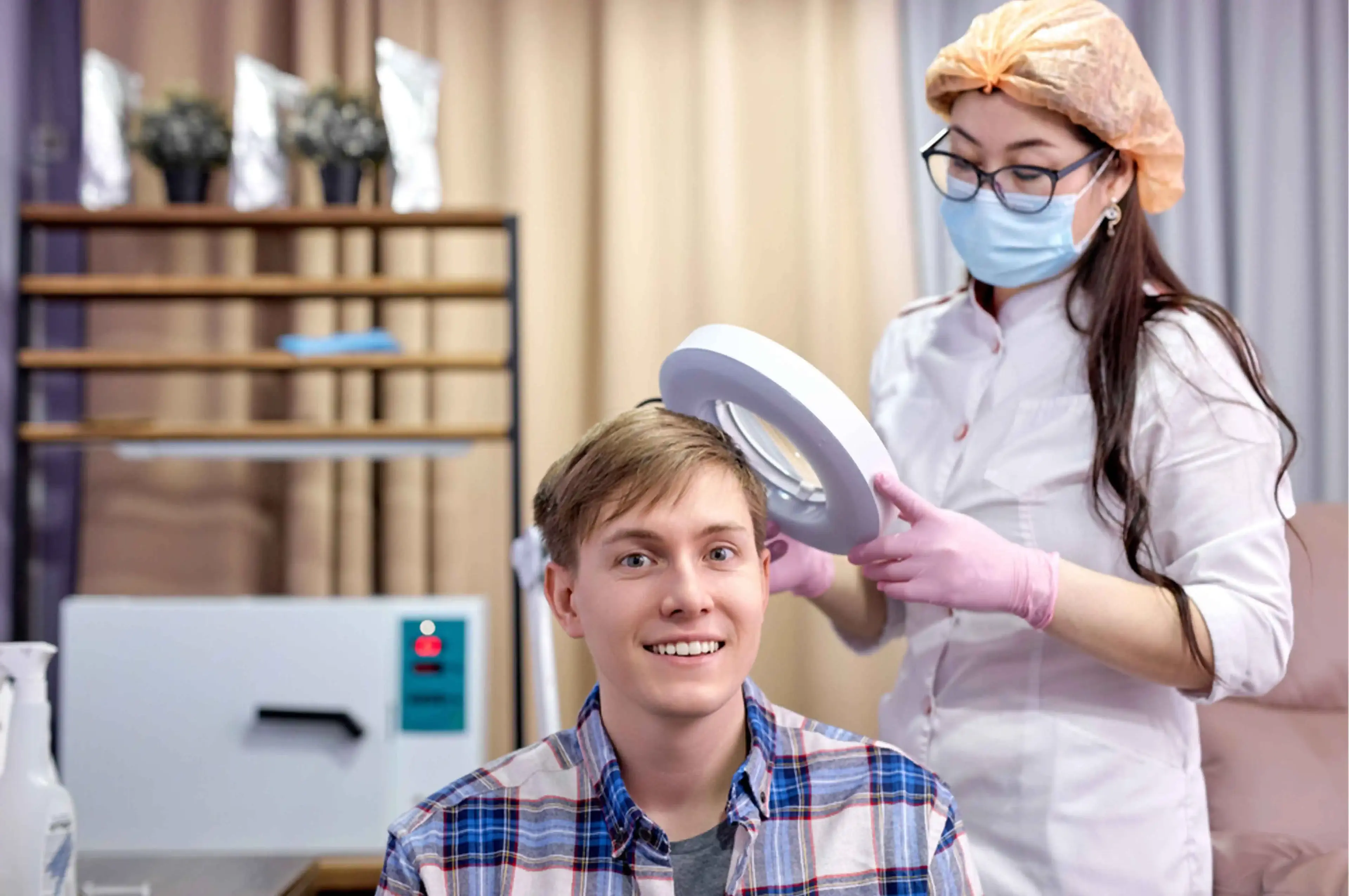 Stage 5, 6, and 7 clients of Androgenetic alopecia, clients with autoimmune disorders, and chemotherapy patients are generally the best candidates for cosmetic hair systems. The demand for hair systems in every city is growing day by day, and the supply falls short due to limited manufacturing units in India, which are mostly located in villages. However, Asian countries have more facilities to prepare cosmetic hair systems and have never experienced supply shortfall issues.
Superior cosmetic systems are manufactured based on people's lifestyle, age, personality, etc. Max Hair Clinic is leading the market with innovative products for people from all walks of life, including celebrities, politicians, sports individuals, actors, civilians, etc. The wide range of custom-made cosmetic hair systems is loved by every individual who has used it on their scalp. It becomes a part of their body within 72 hours, defining them with a brand new look.
Max Hair Clinic offers excellent cosmetic hair replacement services at unmatched pricing with imported cosmetic systems in Chennai, Hyderabad, Bangalore, Coimbatore, and also entire South India in A & B towns. This painless, non-surgical hair replacement method is the chosen solution by many. The process for our hair systems at Max Hair Clinic is as follows:
We take a sample of your hair and source hair that matches your hair's color, texture, and wave.
The hair is vented on a skin membrane, which is then bonded to your scalp with no pain involved.
The new hair is then cut and blended with your own hair on the sides and back.
At Max Hair Clinic, your privacy is important to us. The procedure is carried out from start to finish in a cubicle complete with hair washing facilities. Our staff is friendly and understanding. They see hair loss for many reasons day in and day out, so rest assured, you can be at ease throughout the whole process.
Once your hair system is in place, the hair replacement system will then require maintenance appointments, just like you would have with a regular hairdresser. You can continue to dry your hair as normal and participate in sports, including swimming.